Custom Blocks
---
create custom block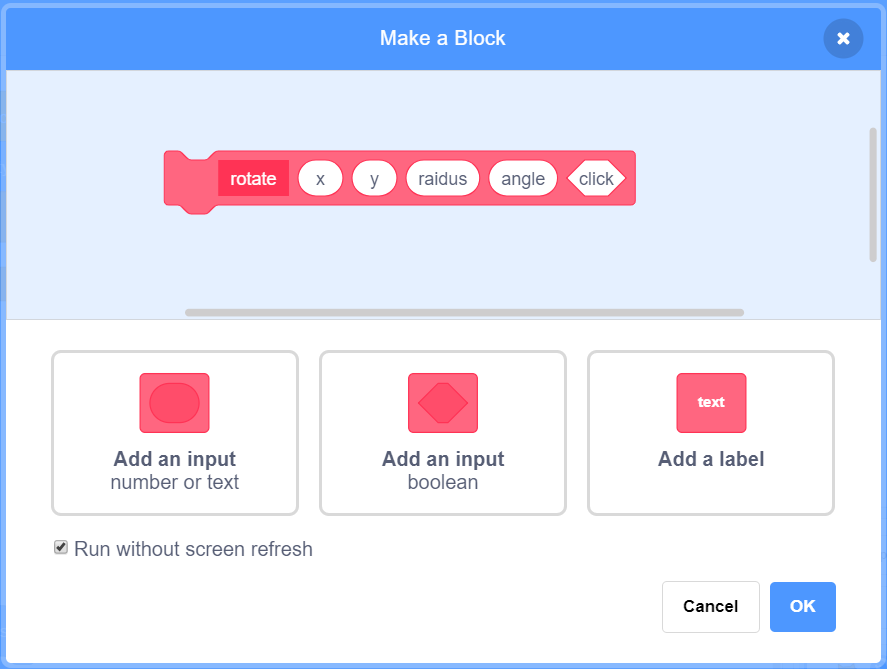 ---
add to default sprite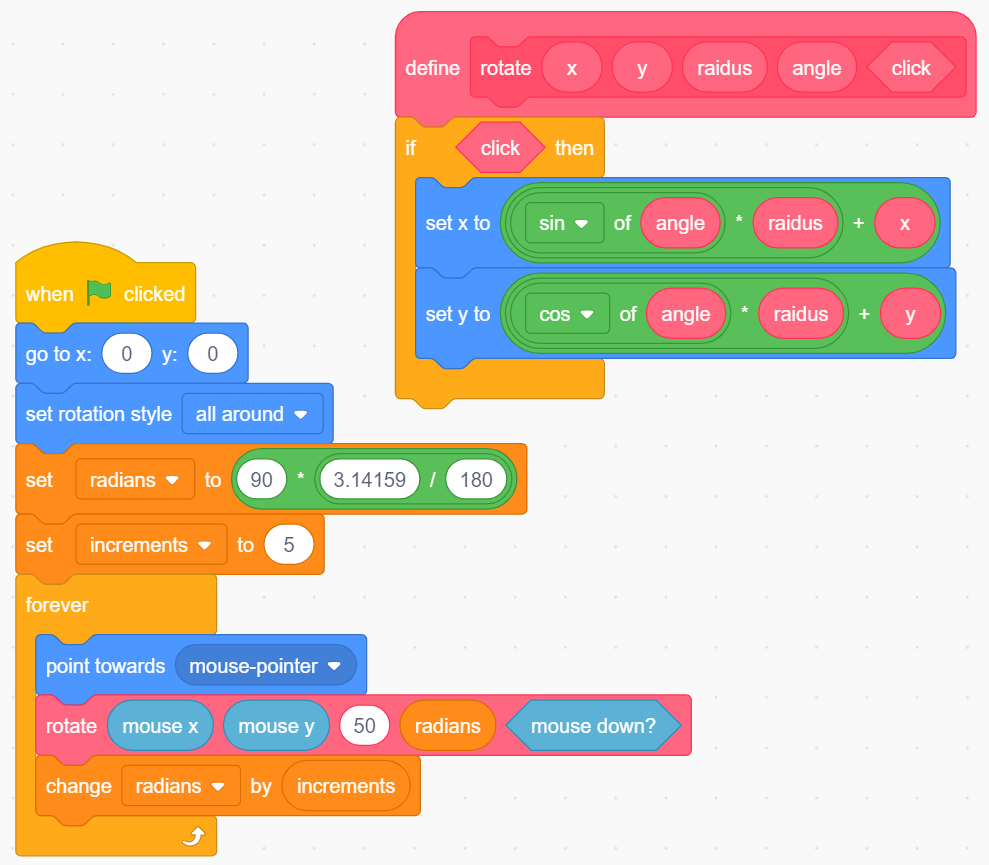 Try running the above script, and clicking somewhere on the stage when it is running.
The benefit this brings to Scratch at time of writing these materials is to run a stack of blocks without
screen refresh
(which isnt of any benefit to us in above case).
This really only benefits
AI applications
. If you are interested in this, feel free to research and implement at your leisure.